Archive for April, 2010
by Groove on Apr.01, 2010, under Uncategorized
Well, I'm getting more and more settled here in Summerlin, Las Vegas Nevada. My sweet palatial 3bed/2bath home is probably the only one on the Circle without a pool – but that's what neighbors are for, right? And OK, you might say:Â  'but Groove, you're like 9 miles away from the strip! That's like, in the middle of nowhere!' Well screw you. (apparently in my imagination other people say 'like' a lot)
Besides, Summerlin rocks and you're lame. I don't want to live close to the strip – i want to visit it for the fun and then retreat to my suburban palace. Duh.
Unfortunately i still have to come back to my hometown of T.o. often enough to keep my apartment there. What can ya do, huh?
My new job here at Encom is great. After only 3 short months I've already been promoted to Group 7. That means I can sneak in at night and open those massive 12-foot thick doors and stuff. Just got my badge the other day!: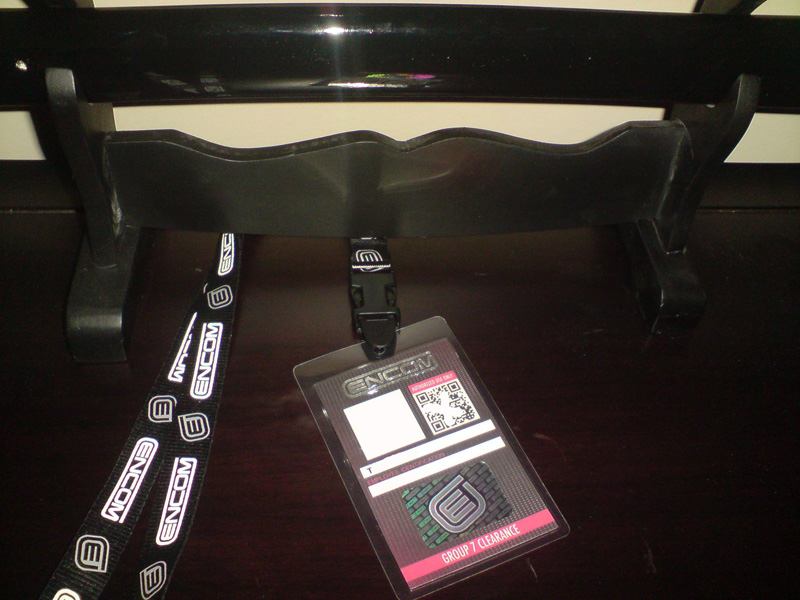 But I'll miss my coworkers from Verbisware 7.1 – you guys keep at it, you'll meet that deadline without me 😉
Any of my Canuck peeps who make it to Vegas should call my Vegas phone number – it's a 702-446 number and it ends with my old home lines last 4 digits. No, you can't come and sleep in my spare bedroom. I might come meet you for some Mexican at Cafe Rio though. Good eats.
I'm hoping that tomorrow morning we all get shipped out to San Fran for Alan Bradleys big announcement, like we don't already know what it is *wink* *wink*. You guys in Group 6 know what I'm talking about!
Loved the team-building retreat to Gnudson's Hollow this weekend, although i think myself and Dan the MANager were the only people who had a good time.  The look on Tina J's face after that paintball shot by Marsha was priceless! Did anyone get pics of that? And Gene's snoring! Classic!
1 Comment
more...